WANDA presents

EXHIBITION
@
PLACE belfast
---


Exhibition
Dir. Joanna Hogg, 2013, 104mins
at: PLACE, Built Environment Centre, 7-9 Lower Garfield St.
7pm
D (Viv Albertine) and H (Liam Gillick) are an artist couple in the process of selling the house they have shared for many years. During this time of change they discuss the relocation, see friends and go about life while D prepares for an upcoming exhibition.
Hogg's film is both a portrait of a house, in this case James Melvin's architectural design, and a depiction of the complexity of relationships within a shared domestic space. Viv Albertine's performance as D, an artist preparing for an upcoming exhibition of her work, is not only played with natural wit, but becomes a recognisable portrayal of the creative process when it is both strained and supported by a long-term relationship.
The theme of Cinema Day 2018 is 'Home', so Wanda have come together with PLACE (Planning Landscape Architecture Community Environment) to screen this favourite of ours and promote discussion around the idea of the creative environment, as well as what it means to watch the domestic everyday on screen. The film will be introduced by Jane Morrow, Creative Producer at PLACE.
http://www.placeni.org/
www.wandabelfast.com
​
Celebrating the diversity and scope of film exhibition across Northern Ireland, Cinema Day is an initiative presented by Film Hub NI (part of the BFI Film Audience Network) and supported by Northern Ireland Screen.
​See www.filmhubni.org for more details.

BOOK TICKETS HERE

https://www.eventbrite.co.uk/e/cinema-day-exhibition-at-place-tickets-48642642453
Powered by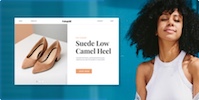 Create your own unique website with customizable templates.